---
The Wolf Post offers a professional service with free access, without subscription.
For this reason, a donation would also be a sign of appreciation for our work.
---
Credits: © Piero Pardini – The Wolf Post – TUSCANY – ITALY
Wine: Cochon Volant Blanc
Variety composition: 40% Viognier, 40% Vermentino, 30% Colombard.
Denomination: Pays d'Oc I.G.P..
Alcoholic strength: 12% vol.
Vintage: 2022.
Serving temperature: 16° – 18° C.
Tasting Notes
Crystal-clear, with a pale straw yellow color with light greenish highlights, quite consistent.
The nose is quite complex with floral and fruity notes. Hints of white flowers are accompanied by fruity notes of fresh citrus fruits mainly reminiscent of lemon and lime.
In the mouth the peculiarities of the vine are evidently perceived, with a very fresh sip, easy to drink with a discreet persistence of citrus olfactory taste and a note of minerality.
A very pleasant wine to pair with any meal, with a good quality/price ratio.
Rating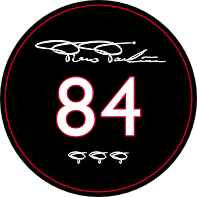 —
Other company labels in Wine Guide
—
Château de Caraguilhes
11220 St Laurent de la Cabrerisse, FRANCE
Phone +33 (0)4 68 27 88 99
E-mail: chateau@caraguilhes.fr
Website: www.caraguilhes.fr