---
The Wolf Post offers a professional service with free access, without subscription.
For this reason, a donation would also be a sign of appreciation for our work.
---
Credits: © Piero Pardini – The Wolf Post – TUSCANY – ITALY
Wine: Rosé
Variety composition: 50% Cinsault, 40% Grenache, 8% Syrah, 2% Carignan.
Denomination: I.G.P. Méditerranée.
Alcoholic strength: 13% vol.
Vintage: 2022.
Serving temperature: 10° – 12° C.
Tasting Notes
Crystal clear, powder pink in colour, quite consistent.
The nose is quite complex, with floral and fruity hints. Hints of rose petals intertwine with aromas of small red berries, ending with a nuance of citrus fruits.
The sip is fresh, good acidity and quite persistent with an aftertaste of fresh berries.
A sample for daily use, with a good quality/price ratio.
Rating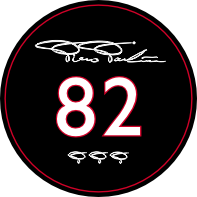 —
Other company labels in Wine Guide
—
Peyrassol
RN7, 83340 Flassans-sur-Issole – FRANCE
Phone: +33 (0) 4 94 69 71 02
E-mail: contact@peyrassol.com
Website: www.peyrassol.com