---
The Wolf Post offers a professional service with free access, without subscription.
For this reason, a donation would also be a sign of appreciation for our work.
---
Credits: © Piero Pardini – The Wolf Post – TOSCANA – ITALIA
Vino: Pignolo
Varietale: 100% Pignolo.
Denominazione: D.O.C. Friuli Colli Orientali.
Titolo alcolometrico: 13,5% vol.
Annata: 2015.
Temperatura di servizio: 16°-18° C.
Note di degustazione
Nel bicchiere, all'esame visivo, si presenta con un manto dal colore rosso rubino molto intenso, quasi impenetrabile, consistente.
Al naso regala un ventaglio di profumi ampio, intenso e di qualità fine. Le delicate note floreali, sono sovrastate da un effluvio di sentori fruttati. Sono i piccoli frutti di bosco a bacca rossa a liberarsi per primi, seguiti da sentori di ciliegia durone sotto spirito. Non mancano note di nocciole tostate e completa l'esame un finale di radice di liquirizia.
Il sorso è ricco ed esuberante. Il tannino è importante, ma ben bilanciato e levigato, di grande piacevolezza. Un vino di struttura, dal sorso ampio e ben equilibrato nelle sue parti. Permane in bocca una piacevole nota balsamica.
Provato in abbinamento con carré di manzo in crosta di pepe, un connubio perfetto.
Valutazione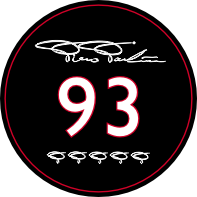 —
Altre etichette dell'azienda in Guida (Di)Vino
—
Zorzettig – Vini Friulani
Via Strada S. Anna, 37 – frazione Spessa
33043 Cividale del Friuli (UD) Italia
Phone +39 0432 716156
E-mail: info@zorzettigvini.it
Website: www.zorzettigvini.it