---
The Wolf Post offers a professional service with free access, without subscription.
For this reason, a donation would also be a sign of appreciation for our work.
---
Credits: © Piero Pardini – The Wolf Post – Toscana – Italia
Vino: Albariño
Titolo alcolometrico: 13% vol.
Annata: 2020.
Classificazione: DO Rías Baixas.
Vitigno: 100% Albariño.
Temperatura di servizio: 8°-10°C
Note di degustazione
Nel bicchiere il vino si presenta cristallino, di un luminoso colore giallo paglierino con tenui riflessi verdolini, di buona consistenza.
All'olfatto si apre con note di fiori bianchi freschi, segue un effluvio di frutti a pasta gialla come mela e albicocca e delicate note di pasticceria.
Il sorso è molto piacevole, sapido, con una spalla acida non particolarmente importante, ma comunque da segnalare. Il finale è lungo e con un retrogusto di agrumi.
Si consiglia in abbinamento con un risotto a frutti di mare.
Valutazione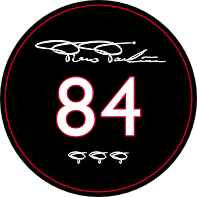 —
Altre etichette dell'azienda in Guida (Di)Vino
—
Altos de Torona
Carretera de Tui a la Guardia, KM 55.5
36760 O Rosal, Spagna
Phone +34 986 28 82 12
E-mail: info@altosdetorona.com
Website: www.altosdetorona.com