---
The Wolf Post is free, always without paid content.
It is supported by a Culture Association.
Yet, your contribution would also be a sign of appreciation for our work.
---
Credits: © Piero Pardini – The Wolf Post – TUSCANY – ITALY
Vino: Nostrat Blanc de Blancs
Varietale: Xarel·lo, Macabeo, Parellada.
Denominazione: D.O. Penedès (Spain).
Tasso alcolometrico: 11% vol.
Annata: 2020.
Temperatura di servizio: 8°-10°C.
Note di degustazione
Cristallino, di colore giallo paglierino intenso con leggerissimi riflessi verdolini, abbastanza consistente.
All'olfatto si evidenzia una grande freschezza nei profumi, note di fiori bianchi di campo, susseguiti da sentori di frutta a pasta bianca come mela renetta, pera coscia e una deliziosa nuance di buccia di arancio. Chiusura leggermente erbacea con sentore di erba appena tagliata.
Al palato è particolarmente fresco e di piacevole beva. Buono il bilanciamento tra le varie componenti, buona anche la persistenza aromatica di frutta fresca con un retrogusto di agrumi.
Si consiglia in abbinamento con un'insalata di mare.
Rating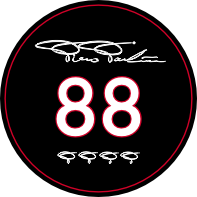 —
Other company labels in Wine Guide
—
Sumarroca
Ctra. de Sant Sadurní a Gelida, km. 15
Barrio el Rebato
08739 Subirats (Barcelona) – SPAIN
Phone +34 93 891 10 92
E-mail: info@sumarroca.es
Website: www.sumarroca.es