---
The Wolf Post offers a professional service with free access, without subscription.
For this reason, a donation would also be a sign of appreciation for our work.
---
Credits: © Piero Pardini – The Wolf Post – Toscana – Italia
Vino: Refosco dal Peduncolo Rosso
Varietale: 100% Refosco dal Peduncolo Rosso.
Denominazione: D.O.C. Friuli Colli Orientali.
Titolo alcolometrico: 13,5% vol.
Annata: 2018.
Temperatura di servizio: 16°-18°C.
Note di degustazione
All'esame visivo si presenta limpido, dal colore rosso rubino intenso, con leggerissime trame violacee sull'unghia.
Al naso il ventaglio è ampio, intenso e di buona qualità. È il frutto che domina incontrastato il ventaglio dei sentori. Un frutto a polpa rossa, matura, che ammalia il degustatore.
Il sorso è rotondo, ben bilanciato nelle sue componenti. Il tannino è presente, levigato, non invadente. Un autentico piacere per il palato.
Buona la persistenza gusto aromatica.
Un vino identitario del territorio di appartenenza. Una piacevole conferma.
Valutazione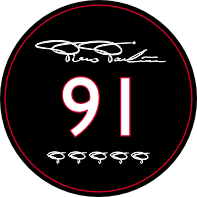 —
Altre etichette dell'azieanda in Guida (Di)Vino
—
Zorzettig – Vini Friulani
Via Strada S. Anna, 37 – frazione Spessa
33043 Cividale del Friuli (UD) Italia
Phone +39 0432 716156
E-mail: info@zorzettigvini.it
Website: www.zorzettigvini.it