---
The Wolf Post offers a professional service with free access, without subscription.
For this reason, a donation would also be a sign of appreciation for our work.
---
Credits: © Piero Pardini – The Wolf Post – TOSCANA – ITALIA
Vino: Le Corti
Varietali: 95% Sangiovese, 5% Colorino.
Denominazione: Chianti Classico D.O.C.G..
Titolo alcolometrico: 14% vol.
Annata: 2021.
Temperatura di servizio: 16° – 18° C.
Note di degustazione
Limpido, dal colore rosso rubino vivace, consistente.
Al naso si presenta con un ventaglio di sentori ampio, intenso e di qualità fine.
Si apre con note floreali di violette e iris, accompagnate da sentori di fruttati che ricordano i frutti di bosco a bacca rossa come: ribes, mora, ciliegia e durone. Completano il ventaglio olfattivo sentori di spezie.
Il sorso è molto piacevole, dal tannino molto vellutato. Vino di grande eleganza, dal persistente retrogusto di frutta, permane, inoltre, una delicata nuance balsamica.
Un vino che racconta il territorio di origine.
Valutazione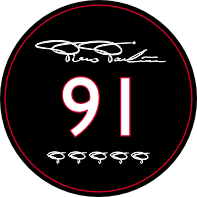 —
Altre etichette dell'azienda in Guida (Di)Vino
—
Principe Corsini
Villa Le Corti
Via San Piero di Sotto, 1
50026 San Casciano in Val di Pesa (Firenze)
Phone +39 055 829301
E-mail: info@principecorsini.com
Website: www.principecorsini.com