---
The Wolf Post offers a professional service with free access, without subscription.
For this reason, a donation would also be a sign of appreciation for our work.
---
Credits: © Piero Pardini – The Wolf Post – TOSCANA – ITALIA
Vino: Cheverny
Varietali: 100% Pinot Noir, 20% Gamay.
Denominazione: AOC Cheverny – Val de Loire.
Titolo alcolometrico: 12,5% vol.
Annata: 2022.
Temperatura di servizio: 14° – 16° C.
Note di degustazione
Limpido, dal colore rosso rubino moderatamente intenso, di buona consistenza.
All'esame olfattivo si apre con un bouquet complesso e di qualità fine. Note di fiori rossi freschi, si fondono con piacevoli sentori fruttati che ricordano piccoli frutti bosco a bacca rossa, chiusura con sentori balsamici e di tostature.
Il sorso evidenzia una trama tannica modesta, equilibrato e con un retrogusto abbastanza persistente di frutta matura.
Un campione di gran piacevolezza ed eleganza, una piacevole scoperta.
Valutazione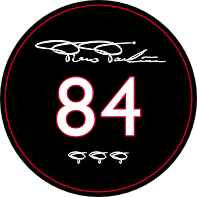 —
Altre etichette dell'azienda in Gida (Di)Vino
—
Benoit Daridan
16 VC de la Marigonnerie
41700 Cour-Cheverny, Francia
Phone: +33 02 54 79 94 53
E-mail: contact@benoit-daridan.com
Website: www.domainedaridan.com