---
The Wolf Post offers a professional service with free access, without subscription.
For this reason, a donation would also be a sign of appreciation for our work.
---
Credits: © Perticaia – Umbria – Italia
Vino: Del Posto
Titolo alcolometrico: 13,5% vol.
Annata: 2018.
Denominazione: Spoleto D.O.C..
Vitigno: 100% Trebbiano Spoletino.
Vendemmia: ultima settimana di Ottobre.
Vinificazione: in serbatoi di acciaio inox a temperatura controllata, dopo una breve macerazione con le bucce, pressatura soffice delle uve intere sotto gas inerte. Chiarifica statica a freddo e successiva fermentazione del mosto limpido alla temperatura di 15-16°C.
Affinamento: 3 di 12 mesi sulle fecce fini in acciaio inox, durante i quali il vino non viene travasato. Successivo affinamento in bottiglia di almeno 6 mesi.
Evoluzione: è un vino capace di affinarsi per almeno 8-10 anni in bottiglia senza problemi, migliorando sensibilmente nel tempo ed acquisendo una complessità sorprendente.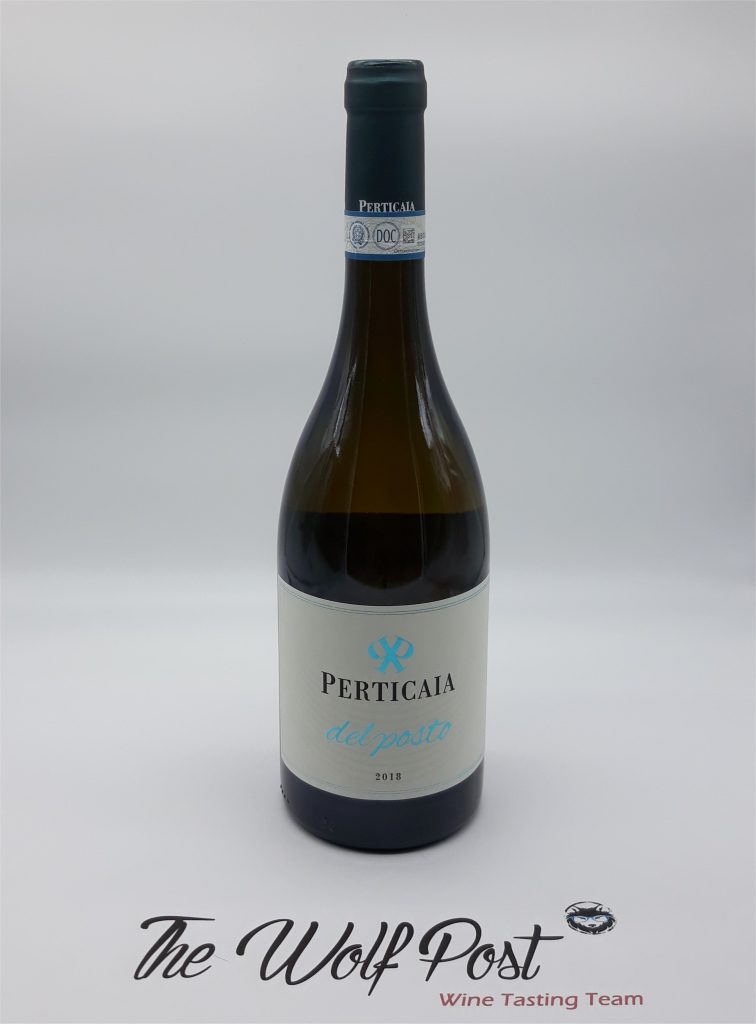 Esame visivo
Limpidezza: cristallino
Colore: giallo paglierino
Consistenza: consistente
Osservazioni: intenso con riflessi dorati.
Esame olfattivo
Intensità: intenso
Complessità: complesso
Qualità: fine
Descrizione: floreale, fruttato e minerale
Osservazioni: sentori fiori gialli leggermente appassiti come camomilla, frutti come albicocca e pesca, pietra bagnata, salvia e timo.
Esame gusto – olfattivo
Zuccheri: secco
Alcoli: caldo
Polialcoli: abbastanza morbido
Acidi: fresco
Tannini: – – –
Sostanze minerali: sapido
Struttura: di corpo
Equilibrio: abbastanza equilibrato
Intensità: intenso
Persistenza: persistente
Qualità: fine
Osservazioni:
Considerazioni finali
Stato evolutivo: pronto
Armonia: abbastanza armonico
Abbinamenti: saltimbocca alla romana.
Valutazione


—
Altre etichette dell'azienda in Guida (Di)Vino
—
Società Agricola Perticaia Srl
Località Casale
06036 Montefalco (PG)
Phone: +39 0742 379014
E-mail: info@perticaia.it
Website: www.perticaia.it