---
The Wolf Post offers a professional service with free access, without subscription.
For this reason, a donation would also be a sign of appreciation for our work.
---
Credits: © Piero Pardini – The Wolf Post – TOSCANA – ITALIA
Vino: Já Te Disse Red Wine
Varietali: 40% Petit Verdot, 30% Syrah, 30% Alicante Bouschet.
Denominazione: I.G. Alentejano.
Titolo alcolometrico: 14,5% vol.
Annata: 2020.
Temperatura di servizio: 16°- 18° C.
Note di degustazione
Limpido, dal luminoso colore rosso rubino intenso, di buona consistenza.
Al naso il campione regala un ventaglio di sentori molto ampio, di eccellente qualità e grande intensità. Si apre al degustatore con sentori floreali che ricordano un pot pourri di fiori rossi di campo, ai quali si susseguono note di piccoli frutti di bosco a bacca scura che ricordano la mora, il ribes e la prugna matura. Completano l'ampio bouquet assuefacenti e intense note di spezie dolci di vaniglia, cannella e chiodi di garofano, completano l'esame sentori di scatola di sigari e cacao in polvere.
Il sorso è importante, opulento, ma di grande eleganza. Da segnalare un equilibrio tra le varie componenti e un tannino mai invasivo. Buona la persistenza gusto aromatica, che dona al degustatore un delicato e persistente retrogusto fruttato con chiusura speziata.
Una piacevole scoperta del panorama vitivinicolo portoghese, un campione che un ulteriore periodo di affinamento non potrà far altro migliorare ulteriormente.
Valutazione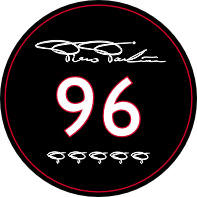 —
Altre etichette dell'azienda in Guida (Di)Vino
—
Já Te Disse
BMCC Rural, Unip. Lda
Rua General José Celestino da Silva, 10, 12º Dto 1500-309 Lisboa – Portogallo
Phone: +35 1 966 841 296
E-mail: info@jatedisse.com
Website: www.jatedisse.com