---
The Wolf Post offers a professional service with free access, without subscription.
For this reason, a donation would also be a sign of appreciation for our work.
---
Credits: © Piero Pardini – The Wolf Post – TOSCANA – ITALIS
Vino: Taurasi
Varietale: 100% Aglianico.
Denominazione: Taurasi D.O.C.G..
Titolo alcolometrico: 14,5% vol.
Annata: 2018.
Temperatura di servizio: 18°- 20° C.
Note di degustazione
Limpido, dall' intenso colore rosso rubino con riflessi granati sull'unghia, consistente.
Il profilo olfattivo regala un ampio e complesso ventaglio di profumi intensi di qualità fine. Si apre con sentori floreali che ricordano un pot pourri di fiori rossi di campo, seguono avvolgenti note fruttate di piccoli frutti di bosco a bacca rossa come ribes, mora e ciliegia durone. Completano il ventaglio dei profumi, sentori di spezie quali cannella e chiodi di garofano e una nuance di chicchi di caffè macinati.
Il sorso è importante, con una buona trama tannica, buona anche la persistenza gusto aromatica con una piacevolissima nota di spezie dolci.
Un campione che incontra il gusto sia di un degustatore neofita, sia quello più esigente. Una piacevole conferma per un'azienda di grandi prospettive.
Valutazione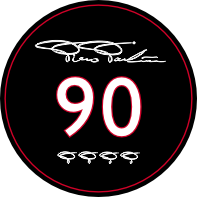 —
Altre etichette dell'azienda in Guida (Di)Vino
—
Antica Hirpinia
Contrada Lenze SP52 km4
Taurasi (Avellino) ITALY
Phone: +39 0827 74730
E-mail: info@anticahirpinia.it
Website: www.anticahirpinia.it